With help from Beyonc, Kanye West and even Theresa May, the thigh-high boot is strutting its stuff in music, fashion and politics
Every era gets a shoe. The 60s had the Birkenstock, the 70s had the platform boot, the 80s had the stiletto, and the 90s the Doc Marten. Now we have the over-the-knee boot. Although Cavalli and Chanel have featured them in their collections since the early noughties, over-the-knee boots have only recently been popularised by the likes of Beyonc, Rihanna and Kendall Jenner. Not to mention Theresa May, who has twice donned a pair.
The current style is to wear them with an oversize top and coat (nicknamed lampshading for the big-small silhouette it creates), usually without trousers (though May has not taken this particular option). Last month, MTV Style announced: Thigh-high boots are the new pants.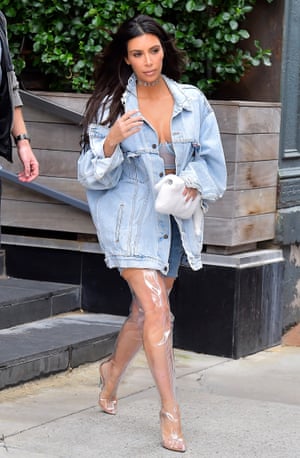 Read more: https://www.theguardian.com/fashion/2016/sep/09/over-the-knee-boots-set-to-be-the-shoe-of-the-decade